Manage Account
The Manage Account page allows users to opt into email notifications and email reports about their account submissions, manage any domains they have access to, or request different access levels on any domain.
Domain admins can manage any registration IDs associated with their domains or generate new portal registration IDs.
Domain Admins can manage permission requests on their domains for viewer and admin access, as well as view current user access levels. They can also suspend user access or remove a user from a domain entirely.
Permission Levels
There are three different levels of permission access in the Email Status Portal:
Domain User
Domain Viewer
Domain Admin
Any user who submits an email sample and does not have higher access permissions is considered a Domain User. These users can see any email they have submitted, but do not have insight into any other submissions outside of their own.
Domain Viewers have insight into all submissions on any domain they have been granted access to view by a Domain Administrator. They have a complete picture of what submissions have been sent for a domain, but do not have the ability to grant or revoke permissions. They also cannot alter any registration ID/domain association.
Domain Administrators can view any submissions associated with their domain(s), and any submissions associated with a portal registration ID tied to one or more ESA/CES. They can grant or revoke permissions for additional administrators or Domain Viewers. Admins can also manage the domains and registration IDs associated with their account.
Permissions
Any Cisco customer with a CCO lD can log in and access the Email Submissions Portal section of their user account on talosintelligence.com. Users who don't have an account can sign up for one on the Talosintelligence.com website. If a user has previously correctly submitted an email sample for processing, they should have data to view in the portal. It will appear in the Email Submissions table on the account associated with the report.
All Email Status Portal users are Domain Users by default. Domains are associated with a postmaster account. Any person with the postmaster account can claim Admin rights for that domain. An Admin is required to give Admin or Viewer permissions to Domain Users. Therefore, a domain can have:
At least one Admin and any number of other Admins, Viewers, and Domain Users
No Admins and any number of Domain Users, but no Viewers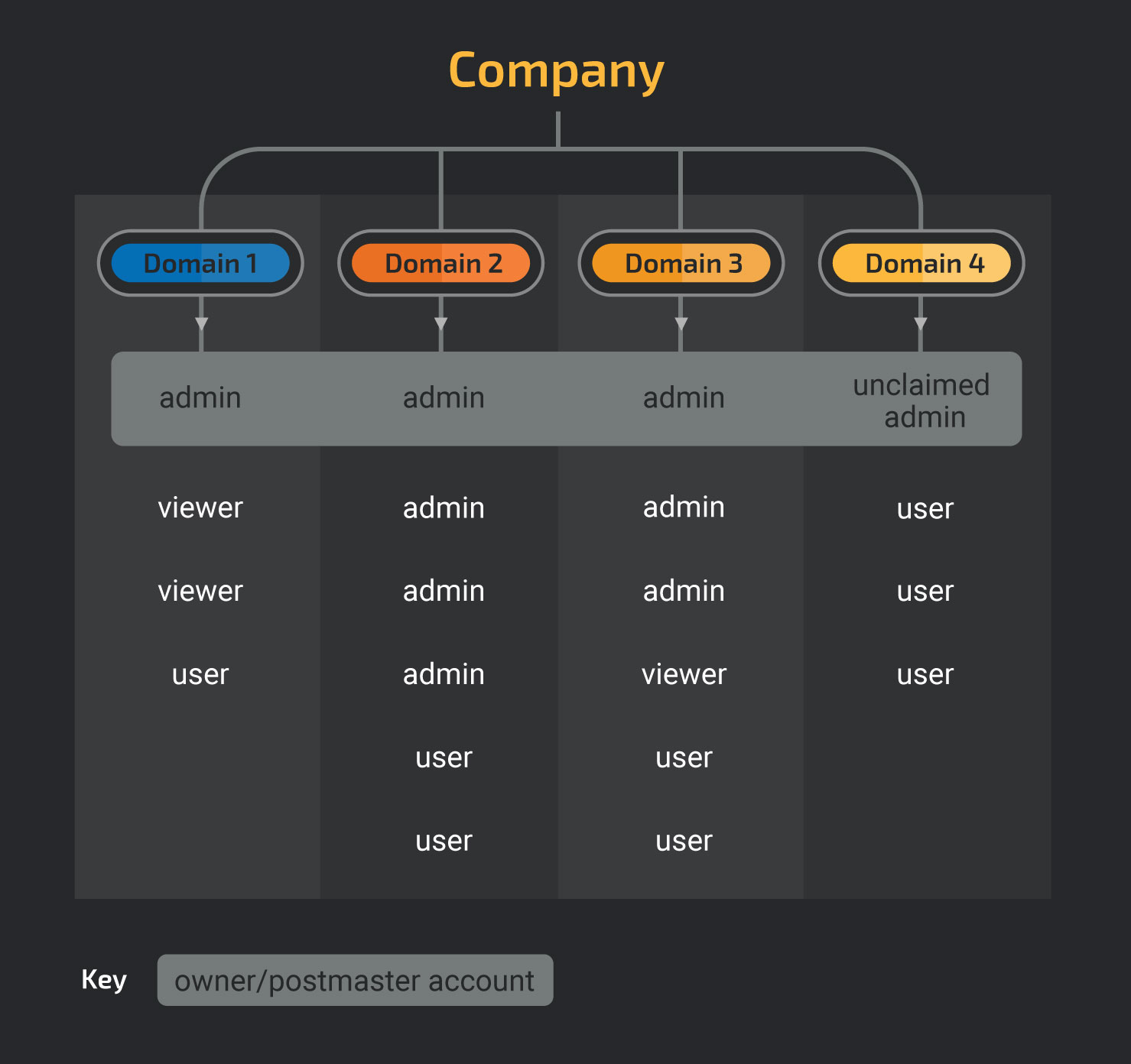 Why can't I view submissions from everyone at my company?
Everyone can view their own submissions. Users need additional permissions to view other users' submissions within their company. Request Domain Viewer access here. If you have permissions but still aren't seeing all submissions, check whether all users' CEC company names match exactly. Company name is displayed in the upper-right corner next to the "My Account" button. This information must be managed at id.cisco.com.
Looking for Administration Account information?